We love to hear from our clients. Here is just a small sample of some of the cards, letters and emails that we have received throughout the years.
Hi Traci, I want to thank you and everyone at your office for all of the help you have given me and my siblings every step of the way. There is literally no way I could have managed filing for Mom's assistance on my own. You saved me from a living nightmare. I know you could say you were just doing your job, but, having been in customer service for most of my life, I can tell great service when I experience it and YOU GUYS ROCKS!
Dear Lisa, Thank you for making the planning for our death almost pleasant! Your fun spirit helps make it easier, and we appreciated your strong advice. I think we're well on our way to being organized. I also wanted to tell you one more time how much you helped me and my siblings by getting our parents' assets organized in a trust. You saw what the situation was like before that. Can you imagine how we, with no legal background, would have managed? It would not have been pretty! You do important work.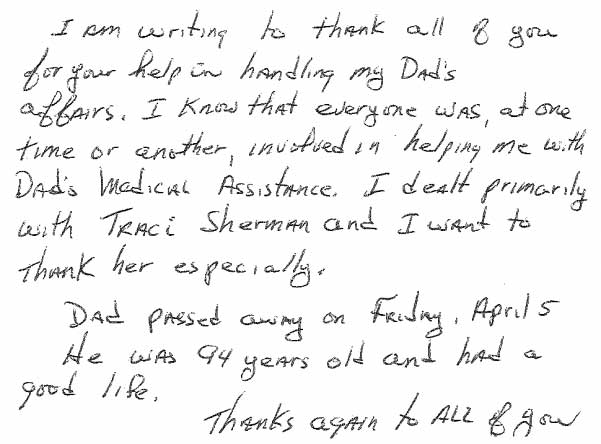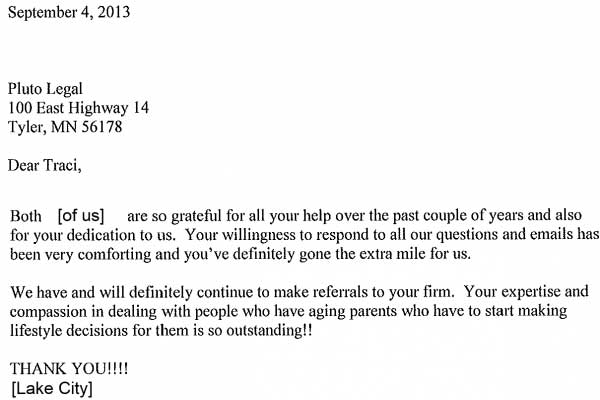 Traci, thank you so much for all your wonderful work over the last 2 years. I hardly have words to express my gratitude. You made a very difficult situation easy to handle—your timliness, expertise, and good communication, for me, turned an impossible task into a very do-able one. I know [my partner] would feel the same if she could understand it all. I wish you the very best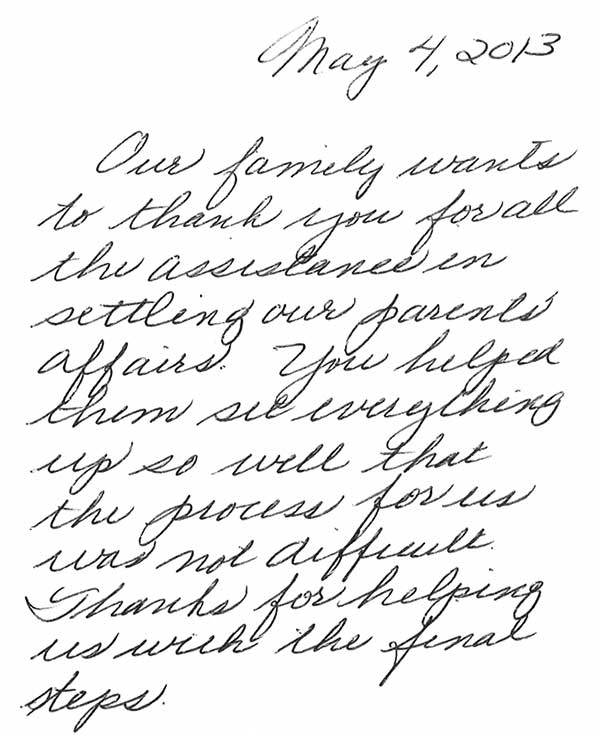 Hello Lisa and Cheryl, Everything has been working out great with mother. 'I don't know if we ever thanked you for all Pluto Legal has done for mother, but I want you to know that we are very happy with the outcome of your effort. Once again thank you for everything and have a great day. Regards,

Contact Us
Pluto Boes Legal, PLLC
106 Center St. N
Lake Benton, MN 56149
Melanie A Boes | Attorney
2812 Anthony Ln S, #200
St. Anthony, MN 55418
Phone: 612-787-7820
Toll free # 1-866-457-3131
Email: Click Here


Our Location